22 tags
Bridget McManus on Comedy, Art and Winning the...
May 2012 Cover Story by Diana Phillips, Senior Staff Writer - IgniteSA Magazine Full Text: Bridget McManus: On Comedy, Art, and Winning the Golden Ticket by Diana Phillips, Senior Staff Writer - IgniteSA Magazine "I wanted to be a stand-up comedian since I was a fetus and I have the photos to prove it," Bridget McManus asserts. "Well, I don't actually have a fetus photo but I can try and...
11 tags
On the Cover of a Magazine
After a brief hiatus, I have returned to publishing with the April 2012 cover story in IgniteSA Magazine! Check out my feature on San Antonio's indie-electro-rock band Pop Pistol.   Full text version here: The Collision of Music and Politics: An Interview with Alex Scheel of Pop Pistol by Diana Phillips, Senior Staff Writer - IgniteSA Magazine "When I first experienced music it was...
12 tags
OkCreeper: Adventures in Online Dating
I recently dipped my toe into the online dating pool and while it's not all bad, there are a lot of sad sacks and creepers out there. One cheese ball wrote I was "one beautiful looking woman, like a living poem, though I'm sure you get that all the time," (nope, sure don't,) while another clueless fellow listed his favorite book as "The Encyclopedia of Serial Killers." Seriously. This is what...
11 tags
NOH8
Diana Phillips photographed by Adam Bouska at Studio 1444, Hollywood, CA (2012) A few weeks ago I got a tattoo. On my face. While the ink was only temporary, the act left an indelible mark on me. The message was this: NOH8. I was one of hundreds that day to join the photographic silent protest started by celebrity photographer Adam Bouska and partner Jeff Parshley, a movement created in...
18 tags
Songs From A Toxic Apartment
After a recent gig at the Hotel Café, a cozy Hollywood hot spot and the premier music venue for singer-songwriters in Los Angeles, I helped the multi-talented musician Ethan Gold schlep gear out to his car. I followed him into the greenroom through the door marked "Performers Only." For years I'd always been curious what it looked like in there. Spoiler alert: it's just a small cramped room...
15 tags
Booklover
Sitting cross-legged on the floor in the living room of my parents' house peering into a brown cardboard box filled with once-loved books from my childhood, I tell my brother's girlfriend's 10-year-old daughter that she should take them home with her. Handing over the cherished volumes stirs up dusty memories of my awkward youth. In school, I was the chubby girl, the one with glasses – large...
8 tags
Mr. Iced Tea: Traveling Abroad With My Father
On a recent trip to Spain, traveling with my family for the first time in fifteen years, I was amused watching the culture shock set in for my father, who had never been to Europe despite all of the EU stamps in my own passport. I thrive on being immersed in cultures foreign to my own. I've visited the ruins of ancient empires and modern city centers; I've trekked through deserts, rainforests and...
9 tags
Street Art: Barcelona
Catalonia is not Spain Graffiti Garden Silhouettes on Balconies Dancers: Interiors Exposed Shopfront during Siesta The Magic Gate Stacked: Changable Art Heartthrob: Under Construction Cows on Balconies, Figueres Singing in the Rain Guns and Butterflies: The Big Lebowski Kukuxumusu Head cold Urban Canvas is Free ** PHOTO ESSAY BY DIANA PHILLIPS. ALL RIGHTS...
9 tags
In Memoriam: Blue Conair® Hair Dryer
"Thanks for all the good hair days" Original Artwork by Diana Phillips (2011) In Memoriam: Blue Conair® Hair Dryer Diana Phillips's Conair® hair dyer (Model 077B,) affectionately known as Blue, died suddenly on Friday, July 16, 2010 in her home in Studio City, California after a brief electrical episode.  She was 14 years old. Made in China in 1996, Blue was often admired for her extraordinary...
8 tags
Backstage Pass at the Bookstar
While browsing the Biographies section at the Bookstar Barnes & Noble, a converted movie theatre located along my favorite stretch of Ventura Blvd in Studio City, California that now houses rows and rows of shiny new books, I came across a memoir whose cover dared me to pick it up. A black and white photograph of a young girl wearing an Islamic headscarf stared back at me, her face half...
7 tags
An Open Letter to Drunk Guys
Dear Drunk Guy from the bar last night, When you stumbled over to my bar stool to chat me up late in the evening, using your best slurred incoherent gibberish, and I told you I just wanted to watch the band and proceeded to ignore you, that was me politely telling you to go away. It was not a challenge for you to reappear minutes later requesting a dance partner, refusing to take no for an...
15 tags
Thoughts on Twilight
We interrupt our regularly scheduled programming to bring you this breaking news: After much kicking and screaming, scoffing and avoiding all things TWILIGHT, I gave in and agreed to watch the first film in the series. A friend had been begging me relentlessly for the past several months to watch it with her and despite my protesting that I detest sci-fi fantasy vampire pictures, she was...
8 tags
On the Road to Graceland
I'm all shook up! After visiting Graceland, it's official. I love Elvis Presley! I must preface this post by confessing that I was never big on Elvis. The Beatles. Yes. Michael Jackson. Guilty. But Elvis was always kind of a joke… Bejeweled jumpsuits? Elvis Impersonators? Really?!? Unfortunately, Elvis Presley died before I was born. So I only ever heard about Fat Elvis, Vegas Elvis - the guy...
9 tags
On the Road...Misadventures Edition
What kind of road trip would it be if you don't see the red and blue flashing lights of a police cruiser closing in on your vehicle at 11PM while driving through a dense fog somewhere in the middle of the Texas panhandle? Not my kind of road trip! "DON, WAKE UP! I'M GETTING PULLED OVER!" I shout over Jeff Buckley's rising falsetto. White-knuckled, I veer onto the shoulder as my mind races with...
9 tags
The Last Days of La-La
I visited a few of my favorite spots in the days leading up to my departure from LA. I got my Chicken Tikka Masala fix at Agra Café on Sunset Blvd in Silver Lake, indulged in a Double-Double Animal Style with a Neapolitan shake at In-N-Out Burger, and scored one last croissant sandwich from the neighborhood joint located in a strip mall on the corner of Laurel Canyon Blvd/Moorpark St. When I...
10 tags
On the Road
"What?! You're leaving LA to move back East?? In wintertime???" was one friend's perplexed response after learning my plan to pack up the ol' green Chevy and hit the road to Philadelphia. No one leaves Southern California, especially not in December. "You know that it snows on the East Coast, right?" Last week I said goodbye to the clear blue skies of perpetually 83 degrees and sunny for...
7 tags
Pomplamoose
I love discovering new music, especially when it happens by accident. Yesterday I was alone in my apartment singing whatever happened to pop into my head. I never sing in front of other people, but I have a descent singing voice that I exercise regularly purely for my own entertainment. It helps to cut the quiet when I'm alone, and singing seems less crazy than talking to myself. ♫ "Raindrops on...
5 tags
Earlier this year, Pete Yorn asked his fans to create music videos for his song, Paradise Cove. Using existing footage, I edited this PY video mash-up featuring The Man himself and the lovely Scarlett Johansson. The video has a dreamlike ethereal quality to it and explores the themes of duality and perception of reality versus fantasy. http://www.youtube.com/watch?v=Ko5RH6l3LMM
5 tags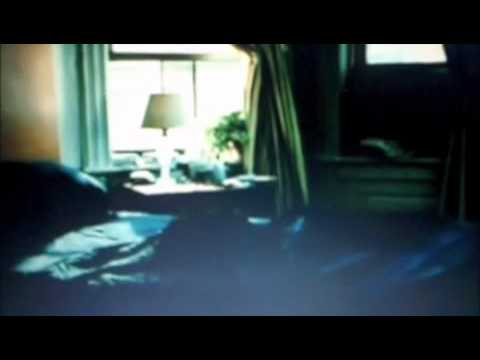 7 tags
127 Hours, Aron Ralston & James Franco
Aron Ralston photographed himself while trapped in Blue John Canyon, 2003 WWAD? What would Aron do? After 127 hours trapped in a remote canyon in Utah with his right hand lodged under an 800 lb. boulder, Aron Ralston amputated his own arm in order to survive. He made a choice to live. It's the most extreme example of self-preservation I've ever heard of. I remember seeing Ralston give...
11 tags
Must See TV Thursday!
It's Thursday and you know what that means, kids –it's time for MUST SEE TV! Oh how I love that old NBC slogan from the 90's. Even with their ever declining ratings and frequent timeslot shuffling, NBC's Thursday night lineup is still boss. In fact, the Peacock Network announced this week that they'll be airing 3 hours of "wall to wall comedy" beginning in January. Sweeeet! I do love me some...
10 tags
Robert Redford
I love Robert Redford. Yes, I said it. I. Love. That. Man. It's no secret that Redford has long been my favorite actor – I've seen nearly every single one of his 40+ films (there are still 2 early ones that I haven't been able to get my hands on) and I've seen everything he's ever directed. Every time I see him on a screen big or small I'm mesmerized. He is simultaneously charming and mysterious,...
6 tags
Nice Guy Johnny
"How important are your dreams and what do they cost you if you chase them?"  That's the question Edward Burns poses in his latest film, Nice Guy Johnny. It's a heartfelt relationship dramedy about a 24-year-old guy named Johnny Rizzo who is "nice to a fault," whose fiancée pressures him to leave his dream job as a sports radio disc jockey to pursue a higher paying yet...
7 tags
Departures & Arrivals
This week I've been thinking a lot about the past, and also about the future. For most of this year I've been static, motionless, not knowing my next step. I decided that I needed a change of scenery to clear my head and refocus. What better time and place to turn over a new leaf than the East Coast in autumn with the vibrant changing of seasons. A few days ago while catching up with a dear...
10 tags
Don't Be Tardy for the (Viewing) Party
I have to admit that I was late to the party on the whole Netflix thing. I'd held out for years, arguing that I actually enjoyed physically driving to the nearest Blockbuster video store and scanning the walls lined with new releases. I wasn't keen on waiting for someone in a warehouse somewhere to ship me a DVD via snail mail, but I was totally ignorant to the beauty of the "Instant Queue." You...
6 tags
All You Need Is
Robert Indiana's LOVE Sculpture in Love Park (JFK Plaza,) Philadelphia There is only one novel that I've ever read more than once, that I've returned to again and again. When I was 12 years old, my mother gave me her yellowed copy of LOVE STORY, a novel by Erich Segal published when she was a teenager. Mother was cleaning out the garage and saved the paperback from the yard sale pile,...
8 tags
Thoughts about John Lennon on his birthday
"Imagine there's no Heaven / It's easy if you try / No Hell below us / Above us only sky / Imagine all the people / Living for today // Imagine there's no countries / It isn't hard to do / Nothing to kill or die for / And no religion too / Imagine all the people / Living life in peace // You may say that I'm a dreamer / But I'm not the only one / I hope someday you'll join us / And the...
3 tags
A Kiss To Build a Dream On
There's something special about Modern Family. It's definitely one of the best shows on television and I'm happy to see it getting the attention it deserves. But lately the media has been making an issue of The Gay Kiss Thing. When are Mitchell and Cameron going to kiss? Why haven't they kissed yet? When/If they do kiss, will it hurt the ratings? ARE YOU KIDDING ME? Hurt the ratings?!? It's 2010....
6 tags
Rock Crowd throw your arms around me
LOS ANGELES – It was the hottest day in recorded history since Angelinos began keeping track of those things back in 1877. Temperatures peaked at 113 degrees Fahrenheit at midday on Monday 09.27.2010. Even as the sun fell to the west, the heat hung in the air like exhaust from a semi. In a word, it was HOT. And so it was that I was the first to arrive at the Roxy Theatre on the Sunset Strip for...
Would you like fries with that?
This is Daisy. She is in the 5th grade and wants to be a doctor. But Daisy lives in East Los Angeles where statistically 6 out of 10 students in her neighborhood will not graduate. Daisy has already picked out the school she wants to attend for college and has sent the admissions office a letter asking them to hold a place for her. This is a true story. The documentary WAITING FOR SUPERMAN...
What is Catfish? Don't let anyone tell you.
I have to admit that before two days ago, I'd never heard of Catfish. No, not the fish, catfish – the documentary film, Catfish, that screened at the 2010 Sundance Film Festival back in January. Based on the trailer, I wasn't exactly excited to see the film, but a producer friend of mine invited me to an advance screening so I figured, it's free, it'd be silly not to go. After seeing the film,...
25 tags
Word Junkie meets Cisco Kid on Sunset Boulevard
I first came across the DVD of Candy, a film starring Heath Ledger, on the New Releases shelf at Blockbuster in the spring of 2007. A longtime fan of Ledger's work, from 10 Things I Hate About You, a guilty pleasure I enjoyed in my teens, to his masterful performance in Brokeback Mountain, I eagerly flipped the DVD to read the film's synopsis, then promptly put it back on the shelf. Candy is a...
Alice, Man Hands and a Mate for Oscar
While wandering through the 20th Century wing of the Norton Simon Museum in Pasadena, California, which houses an impressive collection of Modern and Contemporary art, I stopped before several familiar paintings and sculptures. Even though this was my first visit to the museum, and there were several pieces I was sure I hadn't seen before, a few seemed awfully familiar. When I peered at Pablo...